A Marketing Powerhouse
Created for restaurants & takeaways
Own your customers and claim back your brand identity with your own fully branded website and progressive web app.
Keep your customers ordering from you time and time again, with a full dynamic marketing package.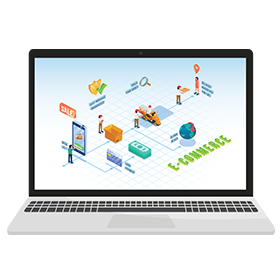 Beautiful Responsive Website
Enhance your online presence with a new website, built to take orders. Great for takeaways and restaurants who want to accept orders online.
PWA Mobile Application
Connect with your customers with your own downloadable progressive mobile web app for Android and iOS.
Digital Marketing
Powerful digital marketing using a blend of search, social and custom techniques, all geared around getting you more orders.
Next Day Payments
Take control of your cashflow – all card payments made on your website will be transferred into your bank the next working day.
Click & Collect Option
Click and collect option for your customers with order ready notifications and time based slots included in your package.
Loyalty System
A loyalty system built around your business to reward your loyal customers with discounts, coupons and time-sensitive codes.
Table Bookings
Let your customers take advantage of table booking through our interactive book system, easy and simple to use.
Powerful Analytics
Gain deep insights into your customer ordering habits, with access to trends and predictive reporting to keep you ahead of the curve.
Order Management Tool
With our order management terminal you can receive, action and print orders instantly, giving you real-time updates.
Easy Onboarding
Wherever you are, we can have you live within a matter of days, our expert team will handle the entire process and be on call for any queries.
No Commissions No Hidden Charges Our Offering to grow Your Online Business
Unique software and bespoke marketing campaigns which targets customers
in your locality, encouraging them to place orders directly from you.
TakeOrders software empowers you to take charge of the entire
customer journey giving you full ownership of your brand and customers.
A simple offering with no commission, no hidden charges 
just a flat monthly fee which gives you access to unique software.
It's Time To Take Charge Paying High Commission And Giving Away Your Customers ?
A breakthrough website ordering system and powerful digital marketing engine all designed to get you more orders and grow your business. No need to pay high commission and lose your customer base.
It's your brand, they're your customers.
Your brand is your identity and your customers should have the opportunity to order from you directly. We provide you with all the necessary tools and support to take back control.
With Take Orders we turbo charge your growth and don't stop until we've exceeded expectations.
Your Business Deserves the Best.
Experience the TakeOrders Difference.
Get your own website+ marketing. Promoting your brand with 0% commission on orders.
Next day payments and Progressive Mobile App.
Get in touch today, let's make it happen!